Services
Hortisculpture Landscaping offers landscape design, installation, and landscape maintenance services through the summer and a snow plowing and salting service in the winter for homeowners and commercial property owners throughout the Greater Toronto Area.
Founded in 1989, Hortisculpture has been actively improving landscapes for over 20 years.
Whether you're renovating an existing landscape or installing a new one, repairing or upgrading an irrigation system, adding a waterfall or fountain, patio, or lighting, Hortisculpture will beautify and enhance the quality of your outdoor environment.
Residential & Commercial Landscaping Services
From the careful design, installation and maintenance of plants to the construction of walls, patios, seating areas, pathways, water features and outdoor fireplaces,Hortisculpture provides a complete array of residential and commercial landscaping services.
Hortisculpture designs, installs and maintains softscapes, hardscapes and all types of landscaping in and around the Greater Toronto Area. Our services range from designing and installing foundation plantings, such as trees, shrubs, lawns, ground covers and accent plants to the installation of the entire site.
We'll help you Design a Custom Landscape
With a little help from us, you can plan a custom landscape for your home or business. Call us to arrangea meeting to discuss your needs and to receive professional feedback and an estimate for the cost of designing and building your new landscape.
Request a Quote
Does the landscape around your residential or commercial property need our services? Tell us about your landscaping ideas, renovation plans, irrigation system or landscape maintenance requirements. Call Hortisculpture at (905) 738-7788 or request a quote online.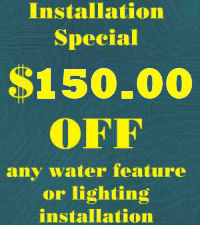 Call us at (905)738-7788 for more details.